About VEME
VE(rona) & ME(lissa)
VEME is a space for everyone to explore and develop their creativity in a warm, safe and inclusive environment.
ART BAR
We're serving up tasty art at VEME Studios, Drop in anytime the Art Bar is open and order from a menu of mediums. Including Clay, Painting, drawing and more, for a 2 hour experience.
WORKSHOPS
Our workshops are designed for people of all skill levels. Whether you're a seasoned artist or a creative who's lost their way - we're here to guide you through some amazing courses and help you feel confident while learning a new skill.
STUDIO MEMBERSHIPS
Studio Memberships are flexible and open to creatives of all kinds and all skill levels. Come for a day, week or month and let yourself play and learn in a low stress environment. VEME provides all the tools, materials and books you need to get creative in your own way! Offering canvas and paint, clay for sculpting and so much more! For our digital creators that want to get out of the office, we offer plenty of cozy desk vibes.
Everything VEME has to offer is designed for humans of all paths. We strive to awaken the side of you that wants to play. Using a multitude of mediums we will help you express yourself in new ways. 
HOURS
MONDAY - CLOSED
TUESDAY - CLOSED
WEDNESDAY 11AM - 6PM
THURSDAY 11AM - 6PM
FRIDAY 11AM - 8PM
SATURDAY 10AM - 6PM
SUNDAY 10AM - 6PM

214 FRONT STREET, GREENPORT, NY 11944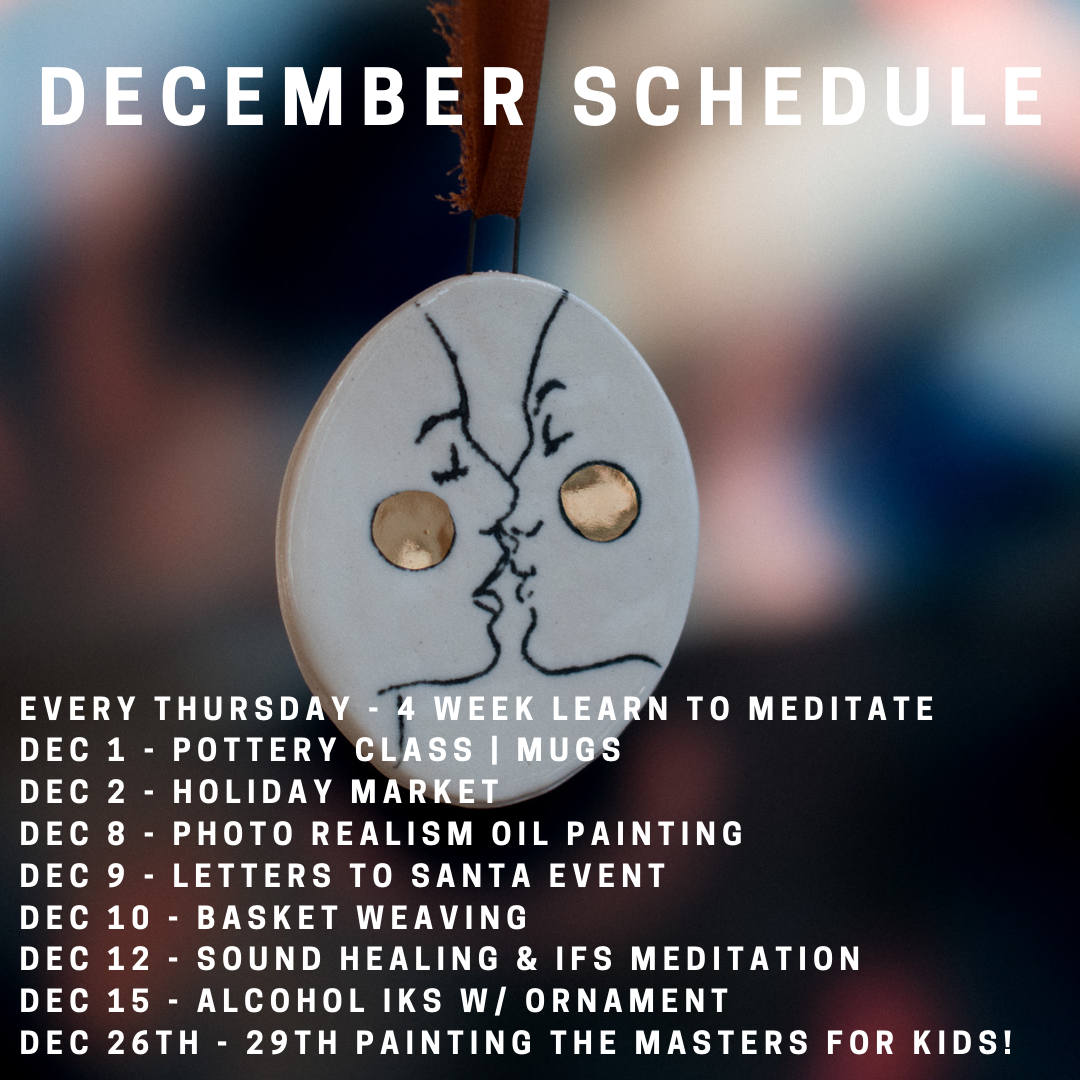 Whats Happening This Month At VEME Studios
Join us at any of our creative workshops!
Verona Peñalba

Verona is a deeply intuitive painter who connects with the human spirit through flow of color in abstract and figurative work.

She is interested in natural connection and the flow of energy in all its forms.

Creativity, curiosity and freedom are a few of the attributes she invites their guests to experience during a workshop.

Discover more of her work on her website veronapenalba.com Or follow on Instagram at @veronapenalba

Melissa Gabrielsen

Melissa has worked with her hands for as long as she can remember. Discovering ceramics during an inspirational trip to Indonesia, she fell in love with the feeling of mud in her hands and hasn't put it down since. She hand builds all of her work leaving little imprints of her fingers in each unique piece she makes.

She specializes in the perfectly imperfect form.

Owner and creator of FORME CERAMICS. Follow along with her journey on Clayforme.com